REMEMBER WHEN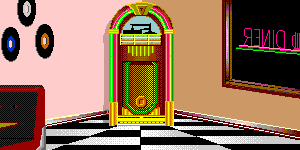 This page we will contain some rememberances of the past; such as digest articles, graduation invitations and possibly some old pictures you have taken. Come on, pleeease send in some grade school graduation pictures or prom pictures or anything you think might be interesting. We will publish it and return it to you. We want to make this an interesting page. So look at it in the future.
Send ideas to: Don Hoelscher
52 Waynesboro Ct.
Weldon Spring, MO 63304
Come on everyone, send in those pictures of the past.


We need help with some names for the following pictures
Prom Night
Joan McDonald, Shirley Weissenborn, Roberta Schulte, Beverly Briegleb, Mary Burgette, Joan Panhorst
Jan. 54 Prom picture below
Back row (L to R) Mike Kenski, unknown, Don Bernard, Duaine Hodges
Front row (L to R) Arlene Trumpold, Dorothy Seib, Jacqueline Lewis, Darlene Karl, Berkley Mertz
PROM PICTURE
?, ?, Pat ?, Dave Hall, Nancy Garrett, Karl Erselius, ?, Harold Johnson, ?, Clarence Warhoover
Walnut Park Class taken at 40th Reunion
Ethel Schneider, Joan Panhorst, Doreen Sarar, Ronald Toth and Barbara Copeland